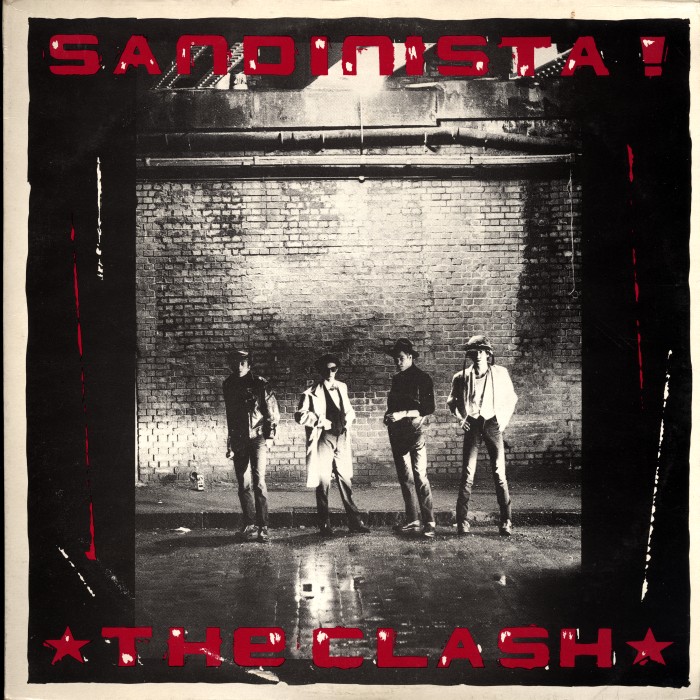 The Clash
Sandinista!
Release Date: Dec 1980
Label: Epic
Time: 144:28
"SANDINISTA! was The Clash's affirmation of their support for the Nicaraguan revolution, the movement that overthrew President Somoza and aroused the ire of U.S. President Reagan. The music was a more conscious exploration of reggae and dub music than the Clash had ever attempted. The group fought their record company to keep the 3-LP set affordable to their fans, accepting lower royalty rates so the price would be as low as a single LP." ~liner nts.
Tracks
DISC 1:
01 Magnificent Seven, The
02 Hitsville U.K.
03 Junco Partner
04 Ivan Meets G.I. Joe
05 Leader, The
06 Something About England
07 Rebel Waltz
08 Look Here
09 Crooked Beat, The
10 Somebody Got Murdered
11 One More Time
12 One More Dub
13 Lightning Strikes (Not Once But Twice)
14 Up In Heaven (Not Only Here)
15 Corner Soul
16 Let's Go Crazy
17 If Music Could Talk
18 Sound Of the Sinners, The
DISC 2:
01 Police On My Back
02 Midnight Log
03 Equaliser, The
04 Call Up, The
05 Washington Bullets
06 Broadway
07 Lose This Skin
08 Charlie Don't Surf
09 Mensforth Hill
10 Junkie Slip
11 Kingston Advice
12 Street Parade, The
13 Version City
14 Living In Fame
15 Silicone On Sapphire
16 Version Pardner
17 Career Opportunities
18 Shepherds Delight