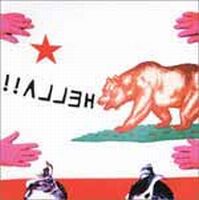 From Maelstrom Magazine:
"This math rock group from Sacramento, California features godly musicianship and catchy riffs. Although there are only two members in this band, one on drums and the other on guitar, the level of musicianship is so mind-blowing that the duo more than make up the talents of most bands twice the size. As is the norm in math rock, there are no vocals.
The speedy, technical guitar riffs are a delectable feast that satisfy the listener with their precision and appeal. The tone is perfectly chosen to complement the guitarist's chops.
As far as the drums are concerned, drummers like me will feel as if they had died and gone to percussive heaven. The battery on Hold Your Horse Is is basically one extended drum solo, taking the most involved, super complex percussive work of Don Caballero and stretching it out over an entire album.
This hidden gem of an album is without question something to seek out, especially if you are into bands like Don Caballero and The Fucking Champs. The nature and appeal of Hold Your Horse Is will be equally enjoyed by fans of jazz, technical death and indie rock, without really falling into any of those categories. Highly recommended."